Dal 1992 al servizio di orsi e orsomaniaci! From 1992 for the bear (and bear-maniac) community!

HAPPY to be BIG - FELICE di essere GROSSO
GLAD to be HAIRY - CONTENTO di essere PELOSO
PROUD to be GAY - ORGOGLIOSO di essere OMOSESSUALE
IL NOSTRO MAGAZINE / OUR MAGAZINE
Questo Magazine contiene immagini di nudo maschile ed e' riservato solo a persone maggiorenni.
This Magazine contains pictures of male nudity and is intended for persons over 18s.
---
ORSI ITALIANI on Facebook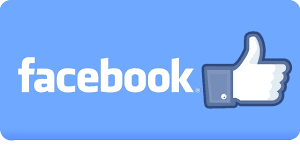 ---
ATTENZIONE: dal 25 luglio al 26 agosto 2018, inclusi, il sito di Orsi Italiani, compresa la pagina degli annunci, non verrą aggiornata. Per favore durante questo periodo non inviate annunci o altro materiale per la pubblicazione. Grazie e buone vacanze.
PLEASE NOTE: from 25 july till 26 august 2018, Orsi Italiani web site, included the personal ads section, will not be updated. Please during this period, don't send personal ads or other material for publication. Thank you and enjoy your summer.
---
NUOVO/NEW in




RACCONTI


NUOVO/NEW in





BEARS in MUSIC


NUOVO/NEW in


BEARS & SPORT


ANNUNCI

PERSONAL ADS

BEARS

GALLERY

SPIAGGIA GAY


VIZZOLA TICINO

ARTICOLI

ARTICLES

FOTO & DISEGNI

PHOTO & ART WORKS

RACCONTI

SHORT STORIES

ORSI&SPORT




BEARS&SPORT

ORSI&MUSICA

BEARS&MUSIC

ORSI&PUBBLICITA'

BEARS&COMMERCIALS

ORSI*nei*MEDIA

BEARS*in*MEDIA

ORSI&FILM

BEARS&MOVIES

LE FOTO DEI PRIDE

PRIDE IMAGES

LA NOSTRA STORIA

OUR HISTORY

LA*VECCHIA*RIVISTA




THE*OLD*MAGAZINE

RASSEGNA*STAMPA

PRESS REVIEW

LINKS

LINKS
---
Orsi Italiani Girth & Mirth
e-mail: orsiitaliani@writeme.com

---
La rappresentazione in Orsi Italiani Magazine di persone tanto nei testi quanto nelle immagini non implica nessuna indicazione particolare sul loro orientamento sessuale.
The appearance of people in photographs or in texts in Orsi Italiani Magazine should not be taken to imply any particular sexual orientation.
---
Il nome e il logo di Orsi Italiani sono marchi registrati. Pertanto ogni loro utilizzo e' coperto da copyright
The name and the logo of Orsi Italiani ( Italian bears) are trade marks . Therefore any use of them is covered by copyright
---