La nostra rivista su carta dal 1992 al 1996: tutti i numeri sono esauriti e non sono piu' disponibili, ma qui potrete trovare e scaricare le versioni in formato pdf.
Our printed magazine from 1992 to 1996: all issues are sold out and no longer available, but here you can find and download the pdf versions.
Se non avete Acrobat Reader per aprire i file pdf potete scaricarlo cliccando sull'icona qui sotto / If you don't have Acrobat Reader to open pdf files, click on the icon below to download it.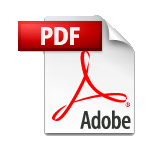 ---
---