---
Vizzola's nudist beach
The car is the best choice to reach the beach: you must arrive at MALPENSA airport by autostrada (motorway) Milano Laghi (A26). Pass by the airport, and the terminal number 2, continue straigth on and exit at the sign-post for Somma Lombarda/Casenuove. At the roundabout drive almost a full circle till you see the sign-post for ''Casenuove'' where you'll turn right. After 500 metres there is a petrol station (Shell) on the left and, just after, at the roundabout, turn right (sign-posts for ''Castelnovate', 'Vizzola', 'Ristorante Vecchia Trattoria'). Go ahead: when you see the rectangular white sign-post with ''Castelnovate'' marked in black, you turn immmediatly on the left following for 'vecchia trattoria' e 'campo prove Pirelli'.

As an alternative you can reach Vizzola Ticino also by the motorway A4 (Milano-Torino), exit Mercallo - Mesero - Malpensa.

Park at the restaurant (that is closed from several years) and take the narrow path on the left of the restaurant well hidden by the bushes - attention: do not take the path beyond the restaurant or alternatively,
if you have difficulties finding the path, after parking,

follow the paved road till the power plant.
You'll pass by a power plant (Enel) and once you've entered the park (you'll see the notice board, see picture below) you'll reach a fork with other wooden arrows of the 'Parco del Ticino': keep right on the main path. Continue along the path in the woods.
At the next fork turn left and walk straight-on till you reach the river. It's a twenty-minute easy walk but it's worth it. The bushes are low and the trees not very close to the river. The place is isolated so bring with you a lot of water (food) and sun cream. The gay presence is large and often 'big'. On your way back there is a mosquitos risk: so Autan or any other insect repellent is recommended. Cruising in the bushes behind the beach.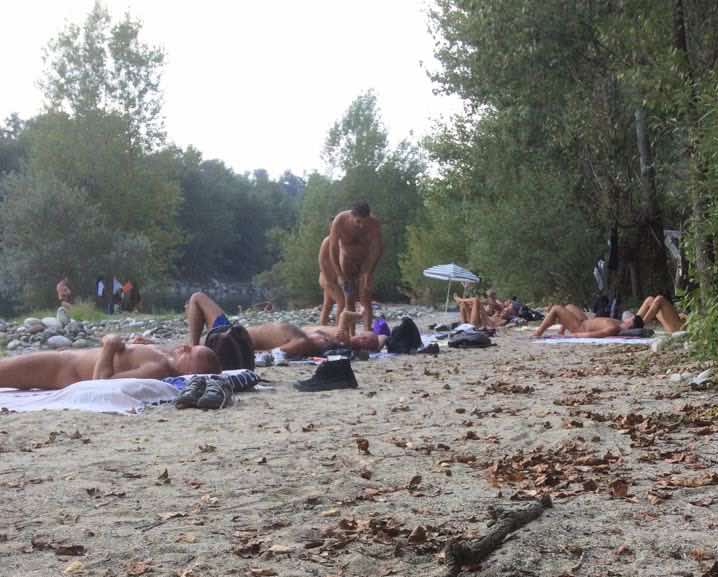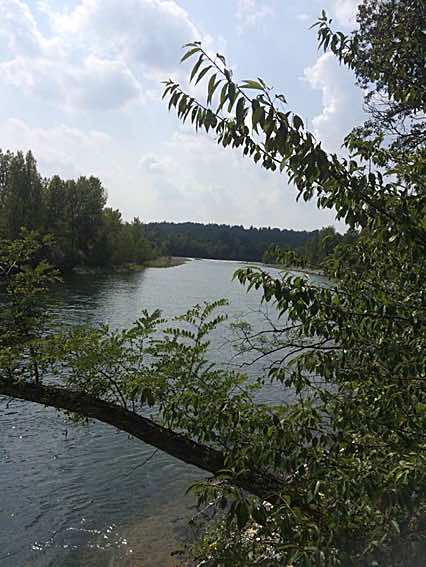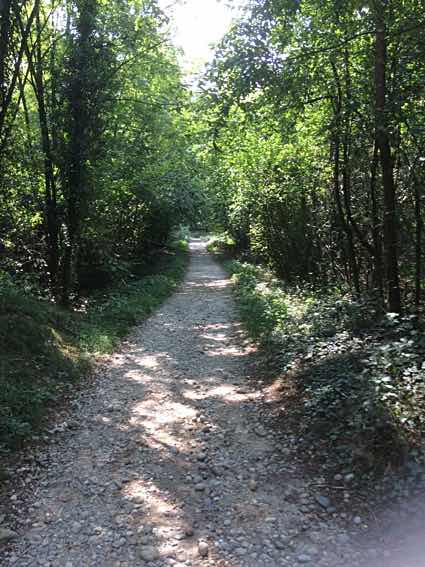 ---