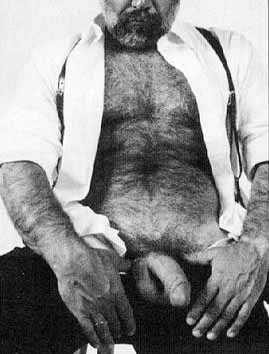 That unforgettable hot x-mas
(The teacher)
by Jan Masny
---
Well, after several years, that x-mas I should have spent it at home, with my dear ones. It was four or five years, due to job, I spent x-mas far away fm family. Christmas time, that special period of the year when everybody feels so good, and all in the air is happiness, and strong desire of affection and friendship surround everyone of us. How many parcels to wrap and lay down below decorated x-mas tree, and how much anxious we are for receiving a gift, to unwrap it and find the nice surprise offered by loved ones.
After all, in this period of the year we are all as children, and it's beautiful because we can forget about little odds of the life. Furthermore I was very happy even 'cause I've a new sexy friend and planned to spend couple of days together.
But, unfortunately, as all the beautiful things, there was a bad news just around the corner, which I could never imagine. I received one phone call on the 20th of December, it was my Company (Personnel Dept.) advising me that due to an accident happened to one of my colleague, I should have to relieve him. Well, I do my reprimands, explaining that it was only two weeks I returned at home and that other 4 weeks still to be elapsed, but they promised me some career stepping ahead and to earn some more money. As a matter of fact and due to high sense of responsibility which I have, I accepted.
The job was another oil fields at Saudi Arabia, and should have to follow, as vice -director, the progress of some new oil wells drilling, and furthermore I should have had to work with a director known as the teacher, due to his way to be perfectionist in everything he did. I just know him by the rumors of other colleagues, but I have never worked with him.
Well my family anticipated the x-mas lunch, and after my regards to everybody and little sad at heart I left. Arrived at Jeddah airport on 21st Dec.
It was very hot, and wet. Joined my room at camp, unpacked all my luggage, had a cold shower, then met the Teacher...Well He was a nice person, well hunk, trimmed beard, tanned, and in shape. He was gentle, but like a man who would like to stay away from the others.
We talked about the previous job experience, and about the job to be planned for our field. After that I left his room and went out for mine. Our rooms were very close. While I was going to bed, just heard a knock on my door. Little bit surprised opened the door, and teacher was there. Asked him if he needed something and he said that He needed only to remind me to have the breakfast together, to discuss further for the job and even because I was very well known to him as a very early hours workers. I said it's ok. Then he looked at me, smiled and went away.
What a nice smile he got. I dreamed about him, and all of sudden a strong erection caught me.
Maybe my sexual sensor had the right input???
Why not. He was so terrificly attractive and handsome.
Well, morning after we had breakfast together, then we went out to the field.
All around was hot, wet, desert and drills. The only good thing to see was the tanned muscular semi naked bodies of the workers. Such a vision gave me an extraordinary excitation, and take my mind away from x-mas time,even if a very large and decorated x-mas tree was placed at dinner room, and some x-mas ribbons attached at the offices door. First working day passed very fast, and at evening the teacher and I were sitting at same dining table.
We talked a lot about too many things, of the x-mas, and about something personals. I understood that he was divorced, no children and that he liked such a kind of job specially because no women involved. I smiled loudly, and my laugh caught him, and we laughed together. How beautiful was him. His smile, his face, his eyes. While eating and more then once his feet touched mine, but I though maybe it's just because his legs are longer then mine.
I was having a very strong erection, and tried to avoid any possibilities of standing up, to not show how excited I was. Jiz, how hunky he was.
I would have touched his head, his face, his beard, his lips and his body.
Day by day, we never missed a breakfast or dinner together. We were getting closer and closer, friend and confident. During the dinner time, we talk very much, but at the end of any conversation He always tried to tell something against women and men relationship. We talked also about sex, but generically, even if He pushed me to tell more about my sexual interests. He knew the I was not married or sentimentally involved with any women.
So, day by day the 24 of Dec. arrived, and we found ourselves me and Giorgio ( the teacher ) at same dinner table having the x-mas eve dinner. As usual we talked and conversation we was having, drove him little bit sad, but then I said a silly joke and he smiled.
During conversation, he looked at me and said that my hair was too long and an hair cut was necessary to show better my face and to look more attractive than I already was. I remained a little surprised by such words, but said You are right. Due to very quick departure I didn't had time for barber shop, so
let's go up to my room and try to have a quite good haircut. He said, don't worry dear, I'm very clever, look at my head isn't it perfect ? He smiled and my hearth pumped as strong as it could. Immediately we ran out to my room.
It was hot and wet, even if air conditioning was running at the maximum.
We remained only by short trunk. He was very very attractive. His hairy chest, his hands, his neck, his breast, his face, his deep blue eyes........
Very calm, he started his job. While cutting he talked very gentle to me and treat me as father to son. But during the cutting, he pushed his basin against my shoulder &chest and I noted the his cock was strongly erected, his breathing was coming broken, but he was always quite and gentle. The room was laying into an extraordinary silence, only our breathing, and our male tastes were surrounding our nice bodies. I was caught by an exaggerate excitation, but didn't want to uncover me, although I was sure the same excitation was catching him. The haircut was over, Giorgio cleaned up all the hair fallen on my shoulder, chest and then left the scissor to fall down(!!!). While he was recovering the scissor he suddenly pulled his lips on my mouth and hold me tight, forced my mouth, and kissed me deeply, moving is velvet tongue deep down to my throat, I can't breath, but I want the kiss. I wanted to feel the taste of his tongue the strength of his kiss. I held him very tight, we were excited. I held his nice shoulder, and our breath came broken and broken. I wanted to hold him as much as I could. His eyes were watching me. They were into mine, mine were into theirs. Then he pulled away his short and a nice cock appeared. He rubbed his man shaft on my chest, squeezed his nice and big balls on my belly. I pulled away my short too. My cock was extremely hard and a strong desire was invading me. I would have had the man in me. Giorgio, looked at my cock, slowly slid it down into his mouth, and very skilled commenced to suck me. His beard caressed my pubic area, and he watched at me while sucking.
His tongue was very skilled and he gave me a very deep and nice blowjob.
I shouted him I'm coming, but he said please gimme more pleasure. So I squeezed his nipples so nice and gorgeous, and he said, c'mon let me see how can You please a man like me, let's fuck me. He turned on his back and the core I had was terrible nice. A beautiful pair of masculine buns, hairy and ready to be fucked. I kissed his sloan, licked his manpussy as deep as I could, then as soon as well lubricated I fucked him, holding his body very tight till to cut his breath. He was moaning, and speaking dirty exciting words, which let me aroused more and more. I was fucking him at same rhythm of outside drillings.Giorgio shouted to fuck him as deep as possible and as strong as I can, and to play with his tits and treat him as only a man can treat another man when fucking. Then I shouted loud I'm coming, and he said Yeah cum in me. I cummed tons of cum, he moaned once again.
I remained inside him, because that moment was so nice, but with a desire of a man taste in my mouth. I would have liked to feel the taste of his cock in my mouth. I asked Giorgio to want his sex into my mouth.
His cock was nice, erected, proud, the head of the cock was red and gorgeous as a fresh strawberry. Jiz, how much I wanted the shaft deep down into my mouth.
Slowly pulled out my still erected cock from his ass. Ass was softly opened well wet and lubricated by cum. I really envied him because my asshole was still virgin, apart little plays by fingers. So, I swallowed his monster in my mouth. The taste of that juicy meat was extraordinary, the taste of precum drove me crazy. Giorgio started to fuck my mouth, pushing his cock deep down to my throat. I wanted the man in me. During my hard sucking, the teacher was talking to me, talking dirty and asking if I liked his blowjob, and fucking.
I said yes, and would have liked to be fucked by You, I would like to feel a man inside me, but I can't because nobody has been able to fuck me.
Giorgio stopped his fucking into my mouth, looked up at me, watching at me with an emblematic glimpse. Gently talked to me, and said c'mon dear, now is the time to let U feel the pleasure of man inside. Trust in me. Well I was just a little bit afraid , but I did really believe that man, then I really wanted to be fucked.
Gentle he putted me on the carpet, kissed me all over, played with nipples, and whispered soft and lovely words into my ears. Licked my erected cock, swallowed my balls, then opened my legs and started to please my asshole.
He licked as long as possible. Lubricated my manpussy as much as he could, then started to fuck me by fingers. His fingers one or two were playing with my hole. This wonderful massage was giving me an extraordinary pleasure and the desire to be fucked and possessed by the man was growing up accordingly. He massaged my ass by fingers, then by tongue. He was so skilled and dedicated to such a hole. Then he became little rough. Pulled my asshole by three fingers, and moved up and down, caressing my anal walls. I was out of my head, my cock were hard as marble and I shouted him
FUCK ME NOW. Just one push and my man was inside me. My brain was lacerated by a strong pain, but Giorgio remained in me without making any moves. After the pain that nice sensation of warm caught me, and the pleasure took the place of the pain. Giorgio started to move his cock gentle and ruling my pleasure. He was fucking me, and talking to me. I was feeling very good, and the vision of the nice man pumping in me, was getting me crazy, and delighted me. The breath of the teacher was coming short and short, his pumping was getting hard and hard, his tongue was looking for mine, his kisses were deep and deep, he moaned and wildly cummed in me.
The sensation of warm inside me as a river in flood and the pressure of his sperm gave me a blackout of sensation. I smiled, and moaned. Then I cummed once again.
My cum was spread all around my body and his body.
Giorgio fallen on me with his weight, and caressed my face. I looked at him and I saw two little teardrops on his face. I kissed him warmly. He said thank You dear.
Darkness out of the window, only desert and drills.
It was a silent Arabian night, sky crowded by million of stars, and a shining silver moon up above.
It was midnight Dec. 24th. I wish Giorgio" the teacher" all my best and warm greetings, he just took me in his arms and sighing kissed me with passion once again.
We drunk a little of champagne then slept one into each other arms all the night.
It was one very beautiful night, and I received a very nice and unexpected gift
Jan Masny
---