Raccolta 2005
---
I giornali di gossip non sono piu' quelli di una volta e ed e' sempre piu' raro che ospitino gli omaccioni che ci piacciono in versione discinta. Fortuna che qualcosa di buono, anche grazie alle vostre segnalazioni, si trova ancora in giro...
Gossip magazines are no longer what they used to be and it's always more difficult to spot the big guys we like , if possible, undressed. Lukily, also with your help, it's still possible to find something good around...
1. Cominciamo da uno dei nostri preferiti, Gerry Scotti , che se le apparenze non ingannano...
1. Let's start with our favourite Gerry Scotti, and, if appearances are not deceiving...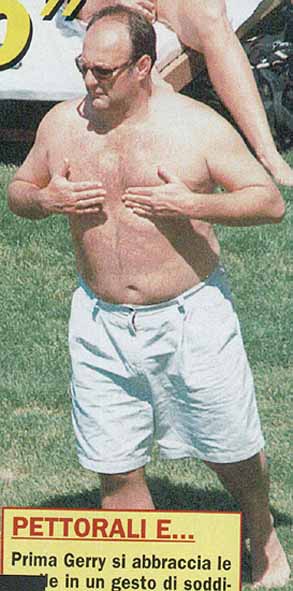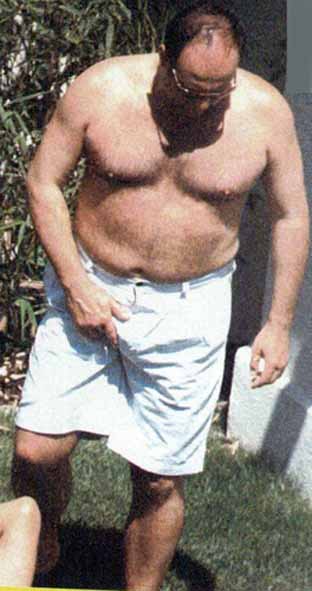 2. L'attore Massimiliano Bruni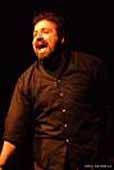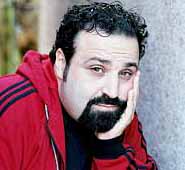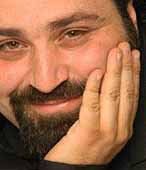 3.L'attore Andrea Golino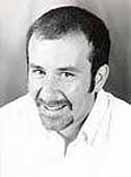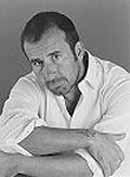 4. L'attore Jack Black (nella foto grande con Kyle Glass con il quale forma i Tenacious D) Da XL di Nov. 05
4. The actor Jack Black (in the bigger photo with Kyle Glass with whom he forms Tenacious D) From XL - Nov. 05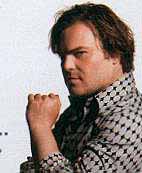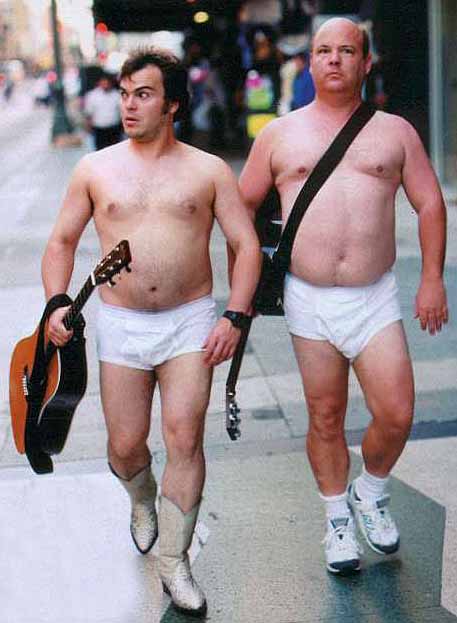 5. Il gruppo di scrittori sudamericani, Rolo Diez, Paolo Ignacio Taido II, Leonardo Padura Fuentes, Daniel Chavarria (anche nella foto piccola). Dal 'Venerdi' di Repubblica'
5. A group of southamerican writers, Rolo Diez, Paolo Ignacio Taido II, Leonardo Padura Fuentes, Daniel Chavarria (also in the smaller photo). From 'Venerdi' di Repubblica'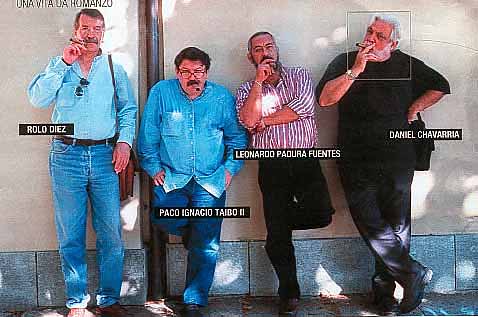 6. Sempre in ambito sudamericano, un inedito Maradona in versione Cheguevariana. Da Repubblica
6. Always in the southamerican area, an unusual Maradona with a cheguevarian look. From Repubblica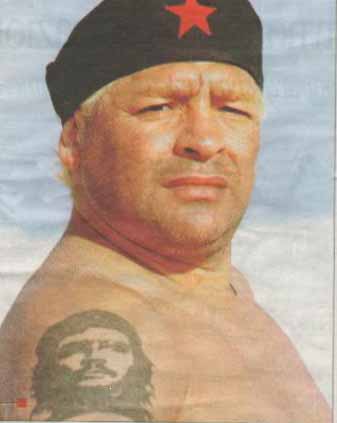 7. Un servizio di Urban che ha voluto affiancare procaci modelle a appassionati di formula 1: ovviamente per noi le modelle sono puro conorno...
7. From the magazine Urban , a photo article putting together models and Formula 1 fans. We're defenitely not very interested in the models...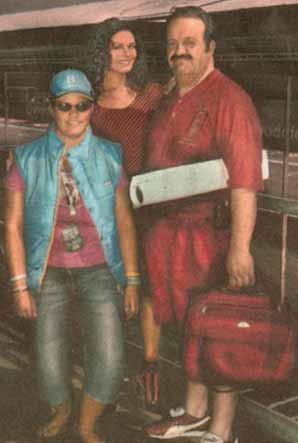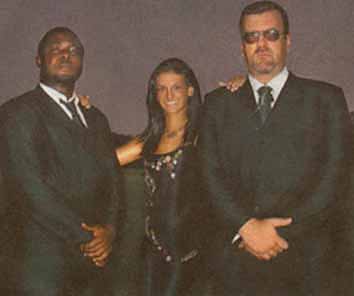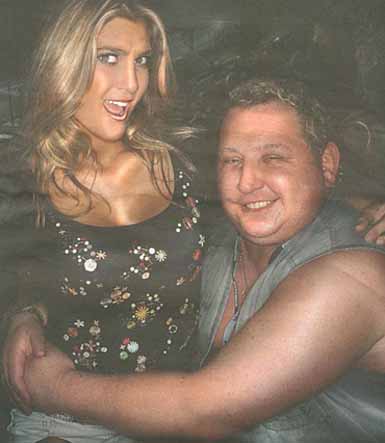 8. L'allenatore Serse Cosmi
8. The football trainer Serse Cosmi
9. Infine una breve carrellata che mescola i 'generi' piu' disparati: Marco Rizzo, deputato dei Comunisti Italiani, il giornalista Marco Mangiarotti e Roberto Scarpini, direttore di Inter Channel
9. An etereogeneous mix: Marco Rizzo, mp of Comunisti Italiani, the journalist Marco Mangiarotti and Roberto Scarpini, director of Inter Channel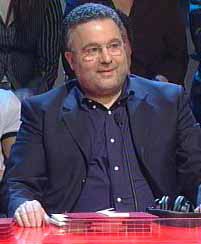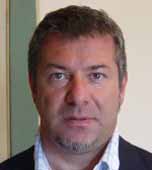 ---